Stadium Information - Our 2015 Home Fields
LANE STADIUM at
Lane Technical High School
3500 N. Western Avenue
Chicago, IL 60618
Home Games are played on Saturdays.
Kickoff time 5pm.
Click Here for the 2015 Schedule.
PARKING INFORMATION:
Parking is available in the school parking lot.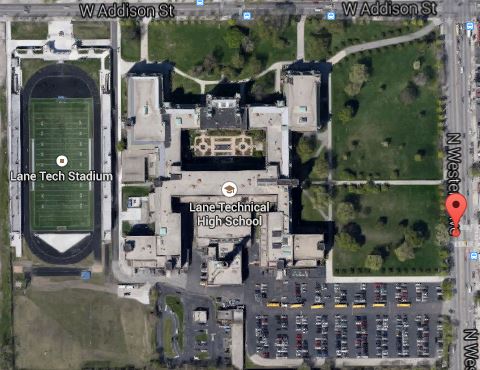 LAZIER FIELD at
Evanston Township HS
2285 Church Street (on the north side of Church, one block west of Dodge)
Evanston, IL 60201
Our Home Game on 5/30/2015 versus Boston will be at ETHS.
Kickoff time 7pm.
© 2014 - Chicago Force Football - All rights reserved.
1722 W. Jarvis Chicago, IL 60626
Another web design by: MetlerMedia